COFACE HISTORIC MILESTONES
Discover the COFACE historic milestones. 30 key dates.
60 years of COFACE Families Europe – 30 Key milestones
1958
COFACE is born as a separate arm of the International Union of Family Organisations, following the creation of the European Economic Community. In this context, Families were considered as 'consuming units'.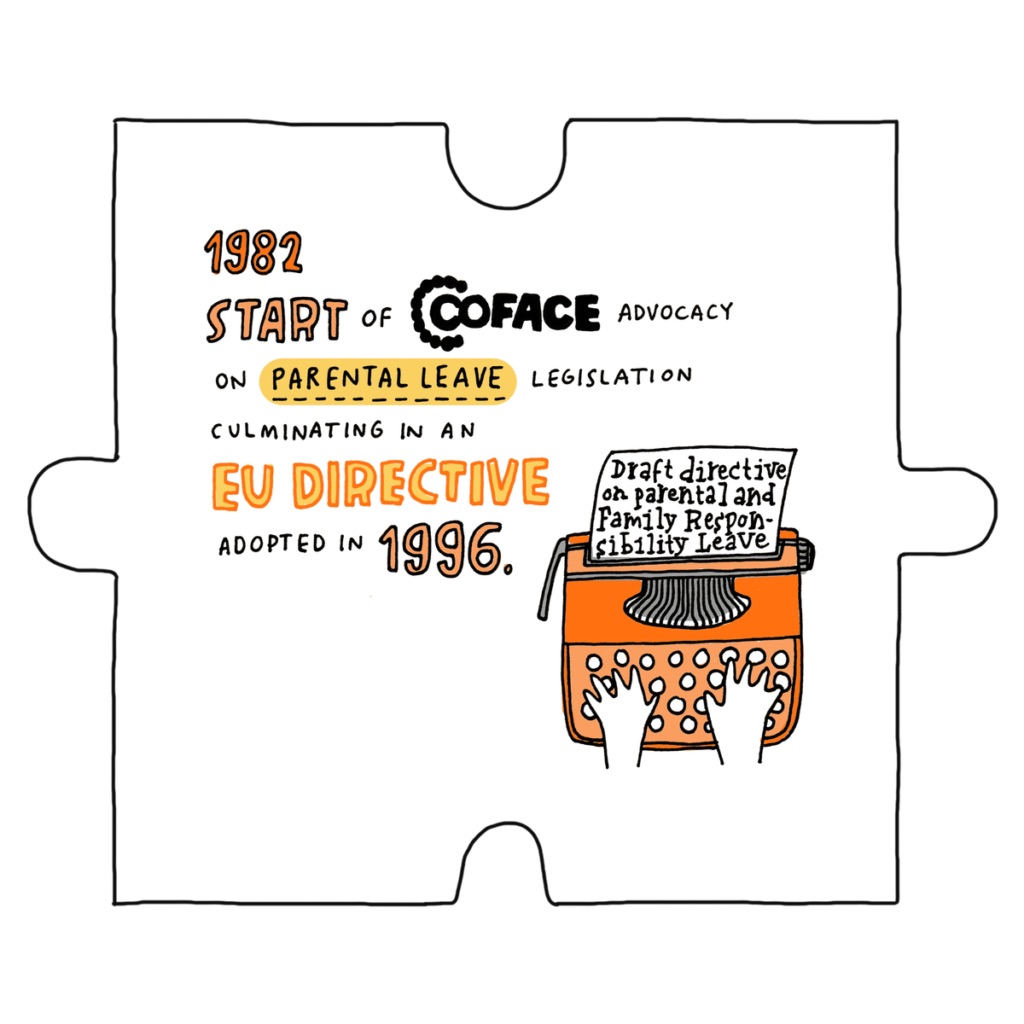 1982
Start of COFACE advocacy on parental leave legislation, culminating in an EU Directive adopted in 1996.
1993
COFACE responds to European Commission Green Paper on Social Policy, by co-founding new European NGO platforms including Social Platform in 1995 and European Disability Forum in 1997.
2000
COFACE actively advocates for the right to family and professional life (article 33) of the EU Charter of Fundamental Rights.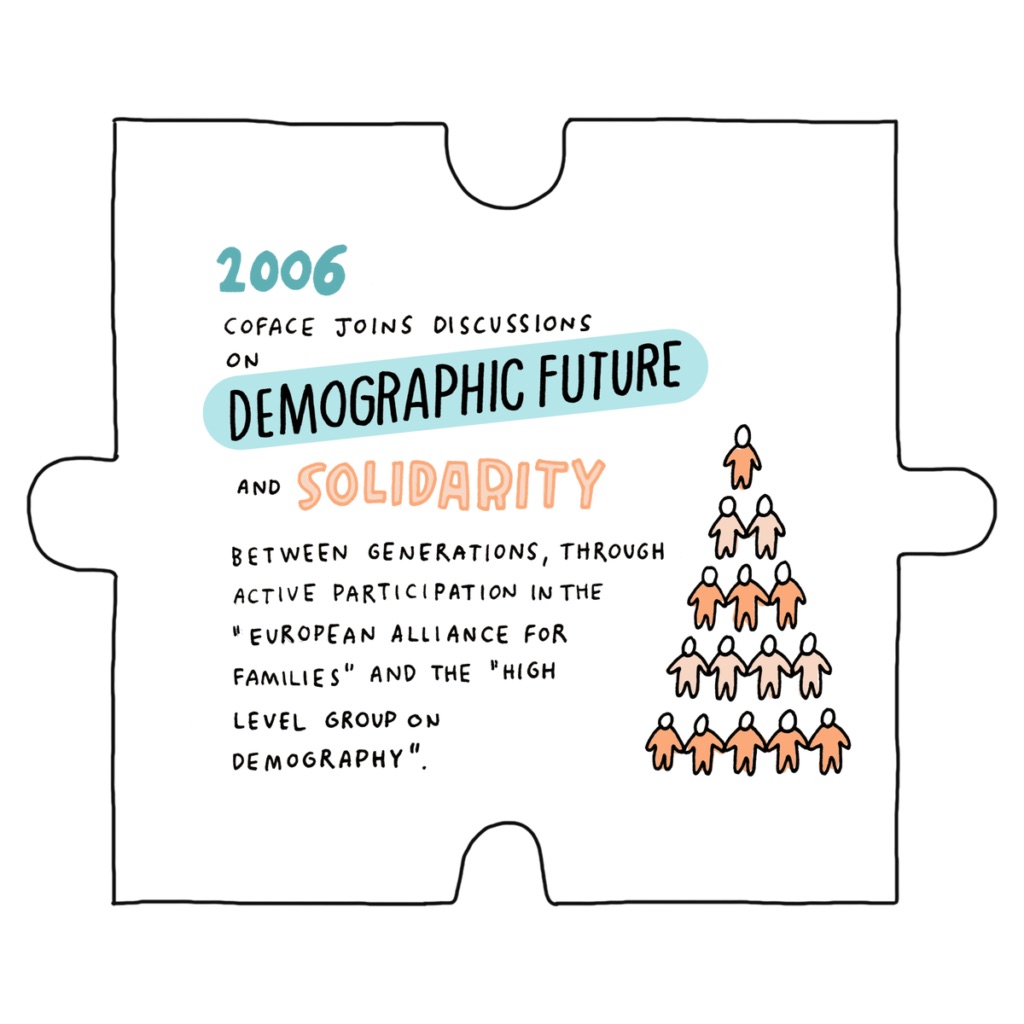 2006
COFACE joins discussions on Europe's demographic future and solidarity between generations, through active participation in the "European Alliance for Families" and the "High Level Group on Demography".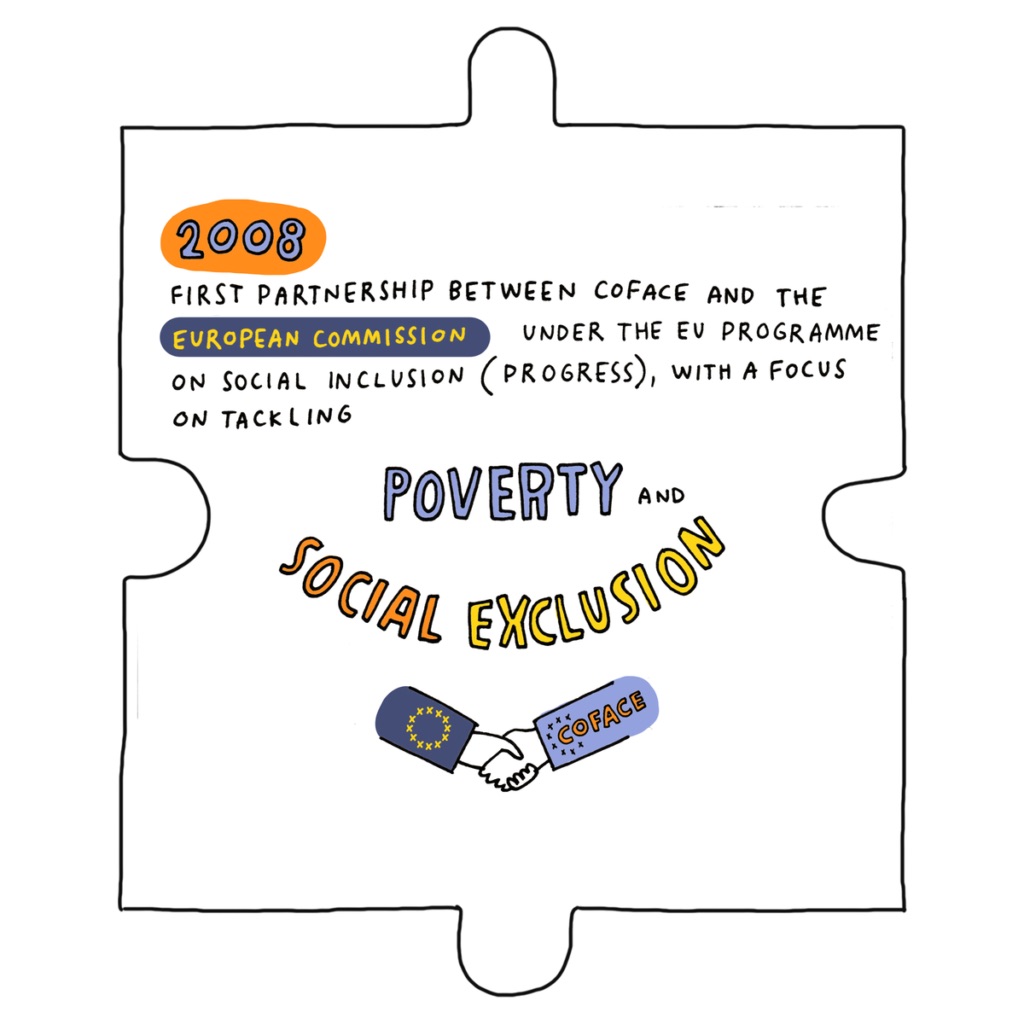 2008
First partnership between COFACE and the European Commission under the EU Programme on Social Inclusion (PROGRESS), with a focus on tackling poverty and social exclusion.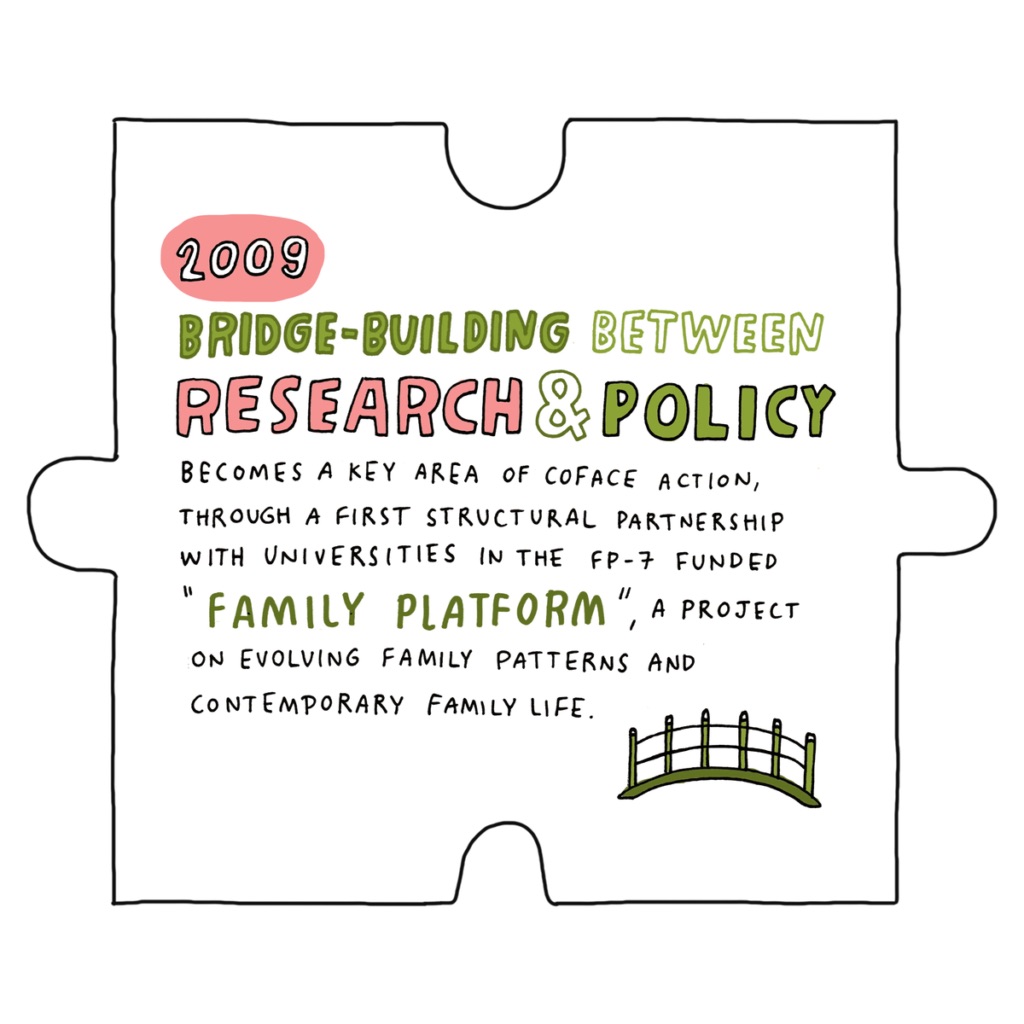 2009
Bridge-building between research and policy becomes a key area of COFACE action, through a first structural partnership with universities in the FP7-funded "Family Platform", a project on evolving family patterns and contemporary family life.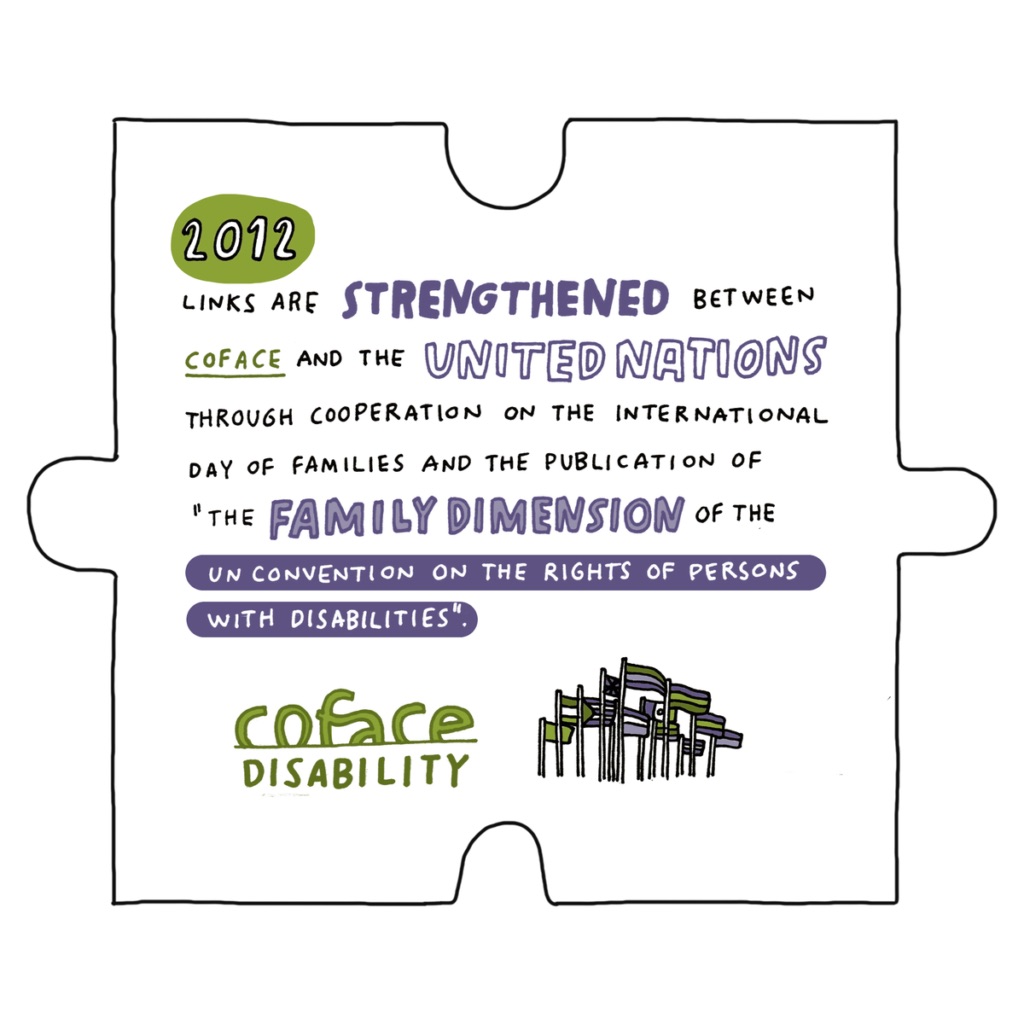 2012
Links are strengthened between COFACE and the United Nations through cooperation on the International Day of Families and the publication of "The Family Dimension of the UN Convention on the Rights of Persons with Disabilities".
2013
COFACE coordinates the European awareness-raising campaign #DeleteCyberbullying, fostering more collaboration between children, parents and teachers to contribute to a safer internet.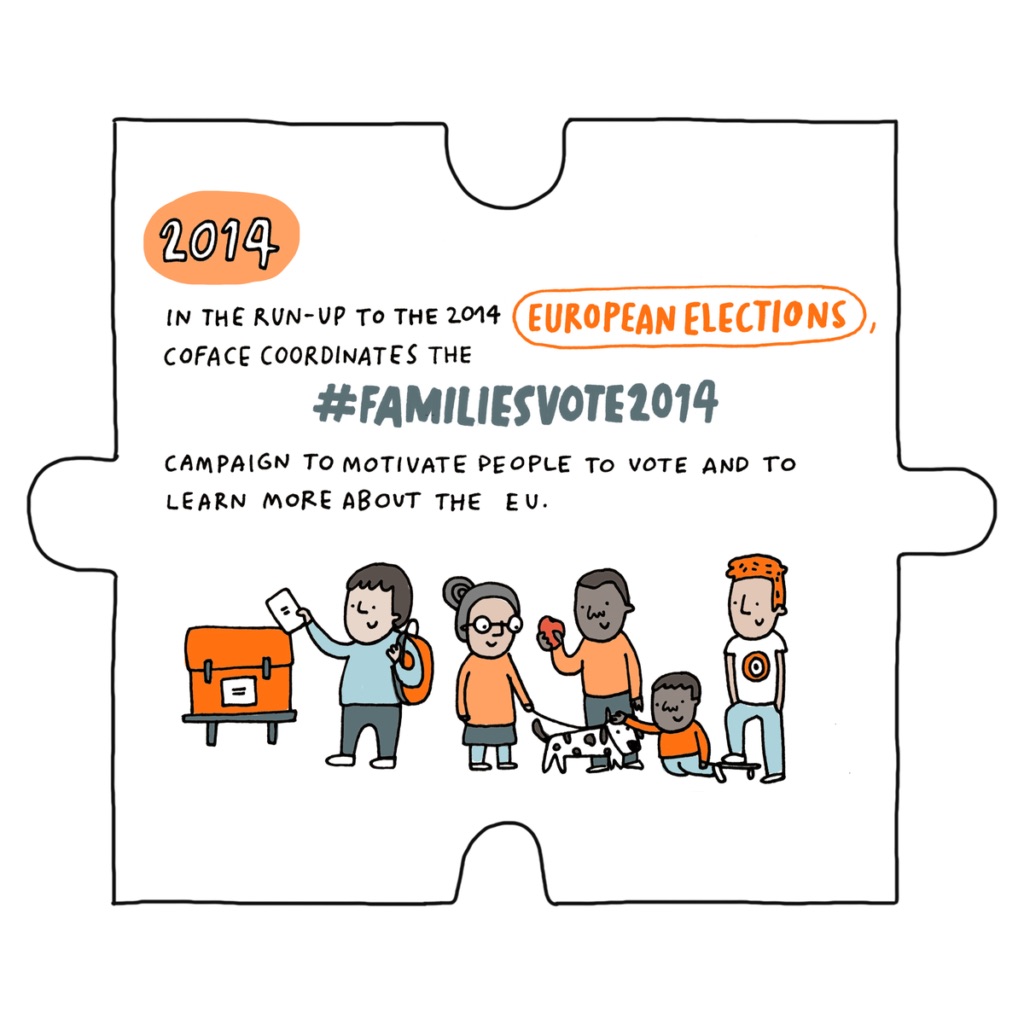 2014
In the run-up to the 2014 European Elections, COFACE coordinates the #FamiliesVote2014 campaign to motivate people to vote and to learn more about the EU.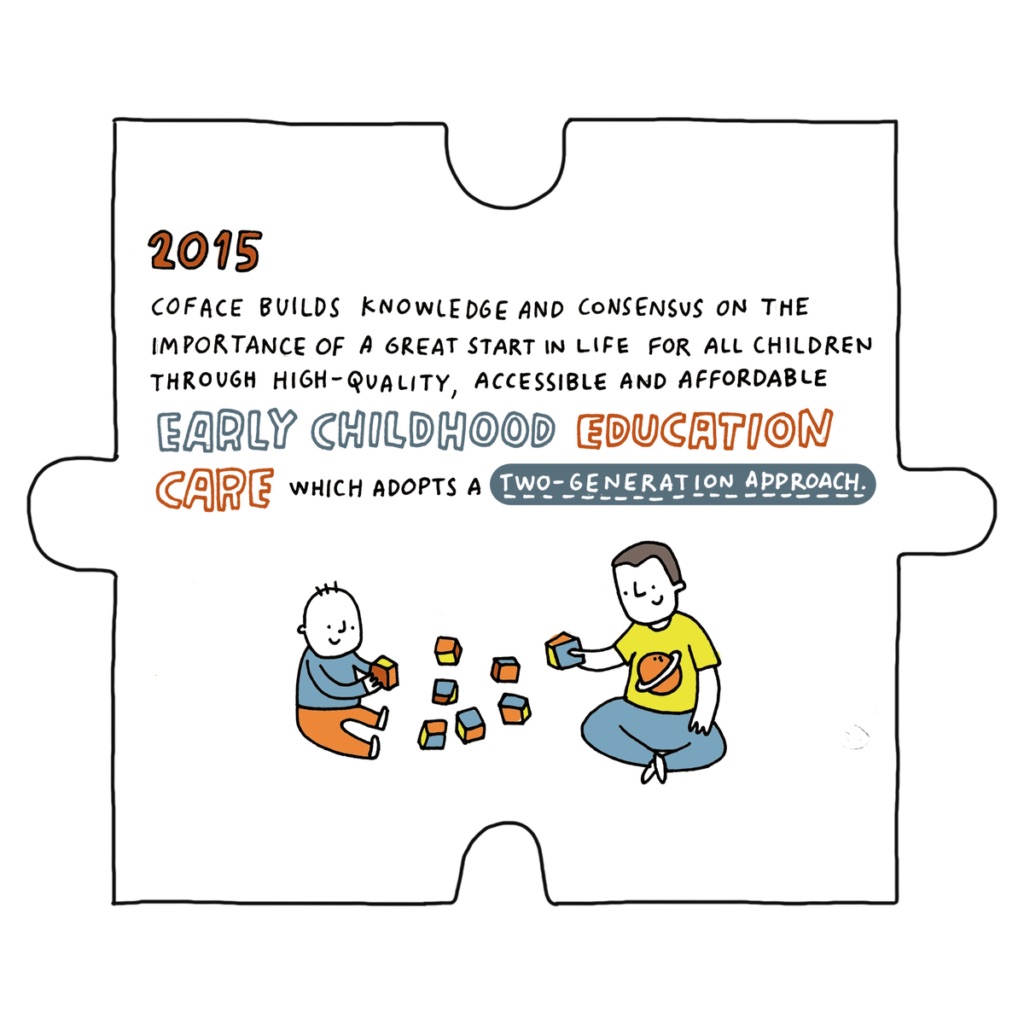 2015
COFACE builds knowledge and consensus on the importance of a great start in life for all children through high-quality, accessible and affordable early childhood education care which adopts a two-generation approach.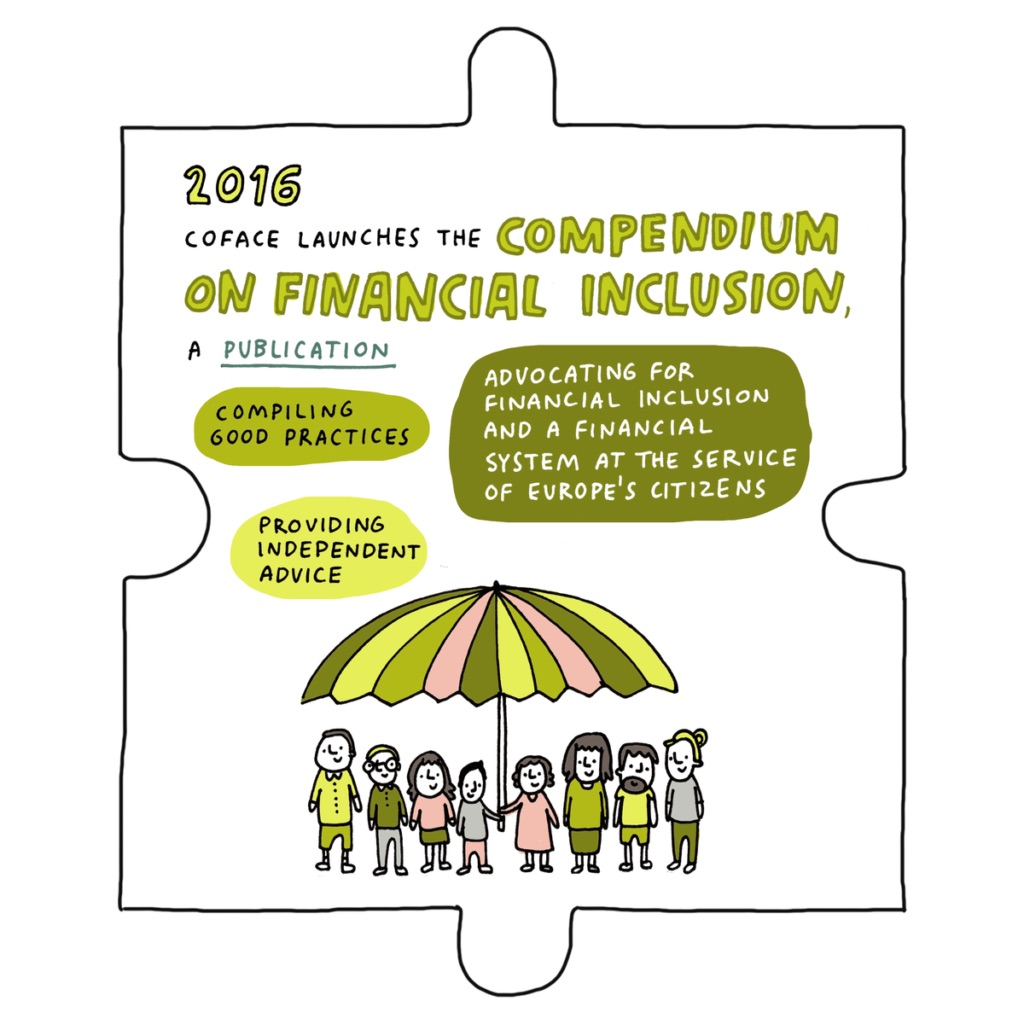 2016
COFACE launches the "Compendium on Financial Inclusion", a publication compiling good practices, providing independent advice and advocating for financial inclusion and a financial system at the service of Europe's citizens.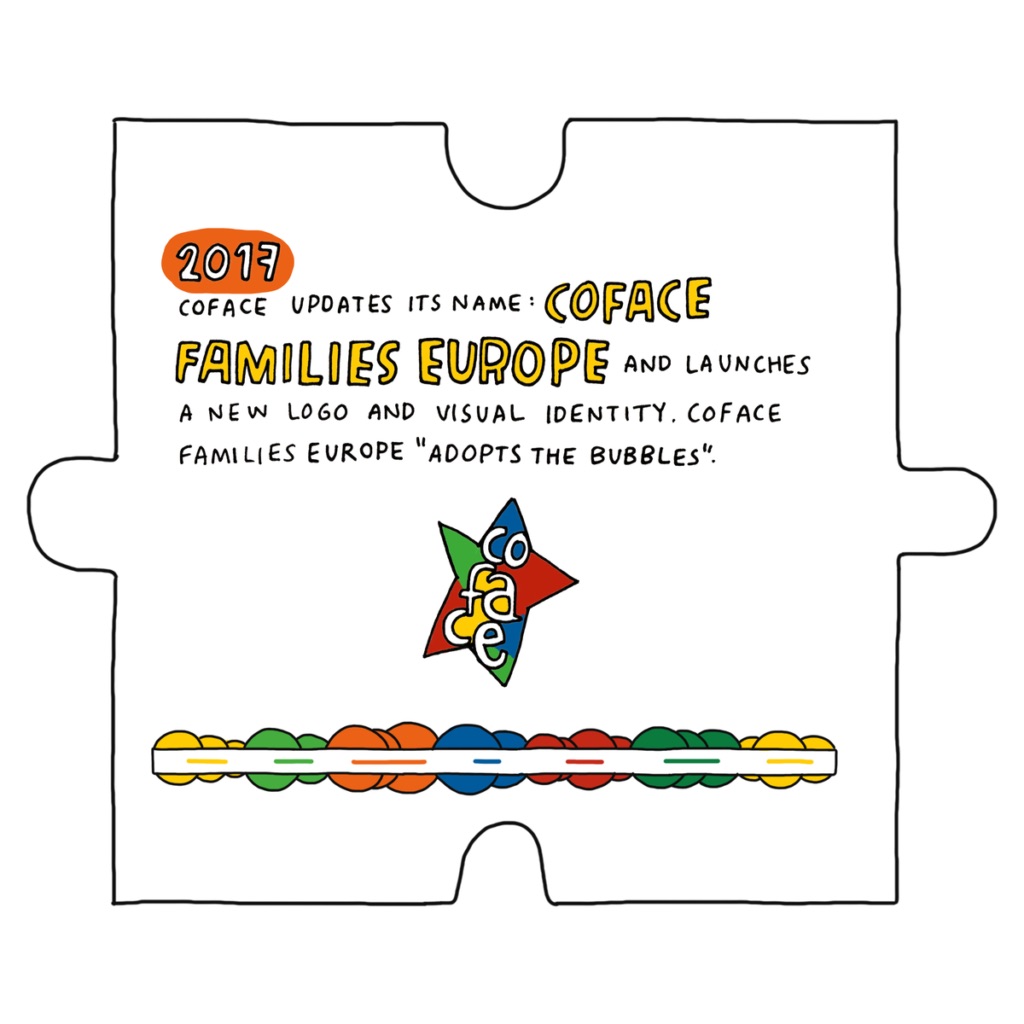 2017
COFACE updates its name: COFACE Families Europe and launches a new logo and visual identity. COFACE Families Europe "adopts the bubbles".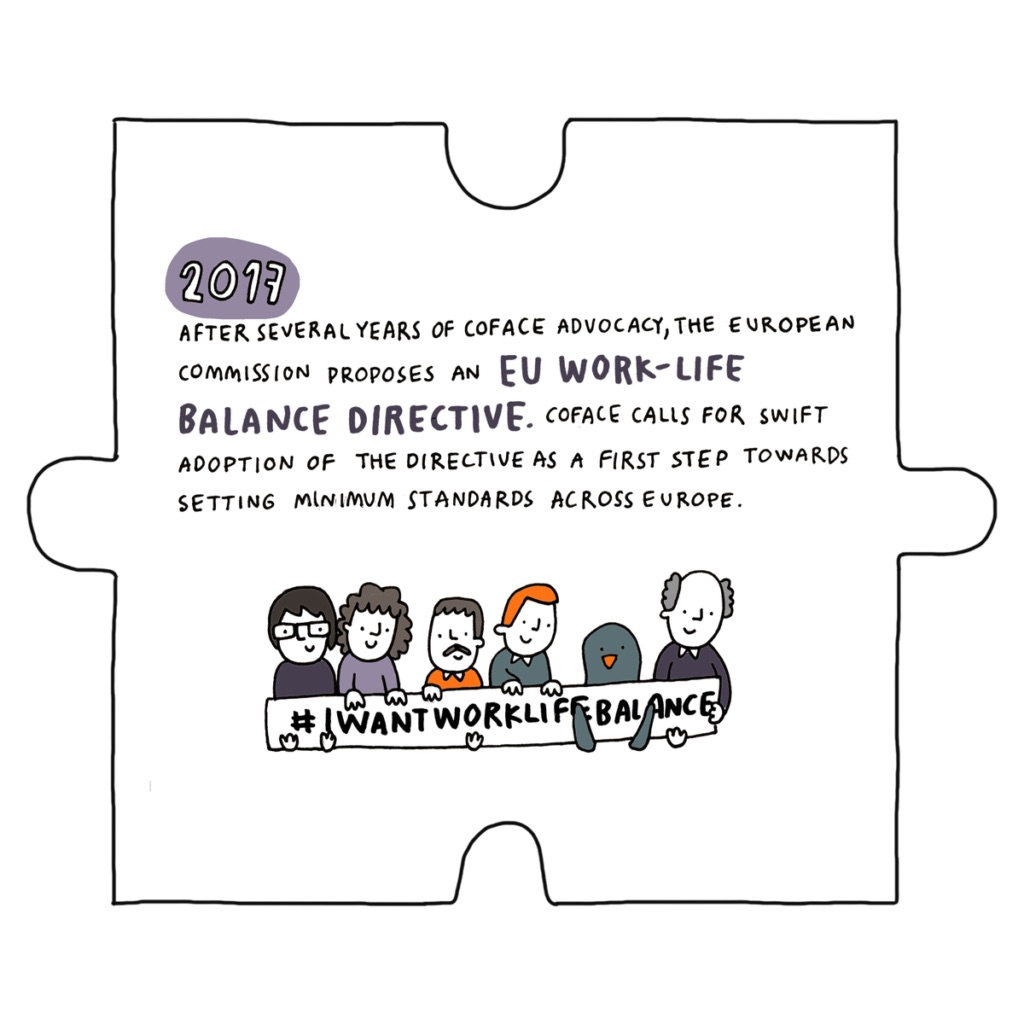 2017
After several years of COFACE advocacy, the European Commission proposes an EU Work-Life Balance Directive. COFACE calls for swift adoption of the directive as first step towards setting minimum standards across Europe.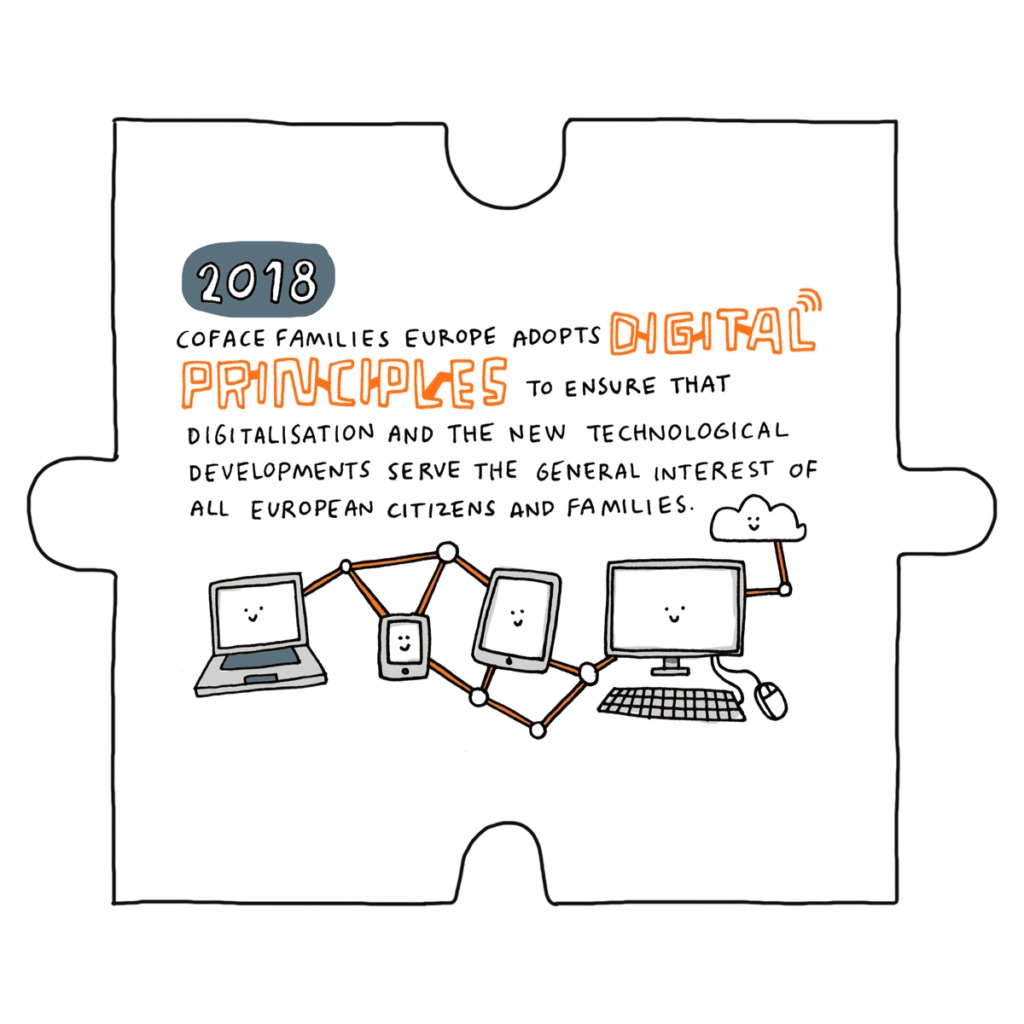 2018
COFACE Families Europe adopts digital principles to ensure that digitalisation and new technological developments serve the general interest of all European citizens and families.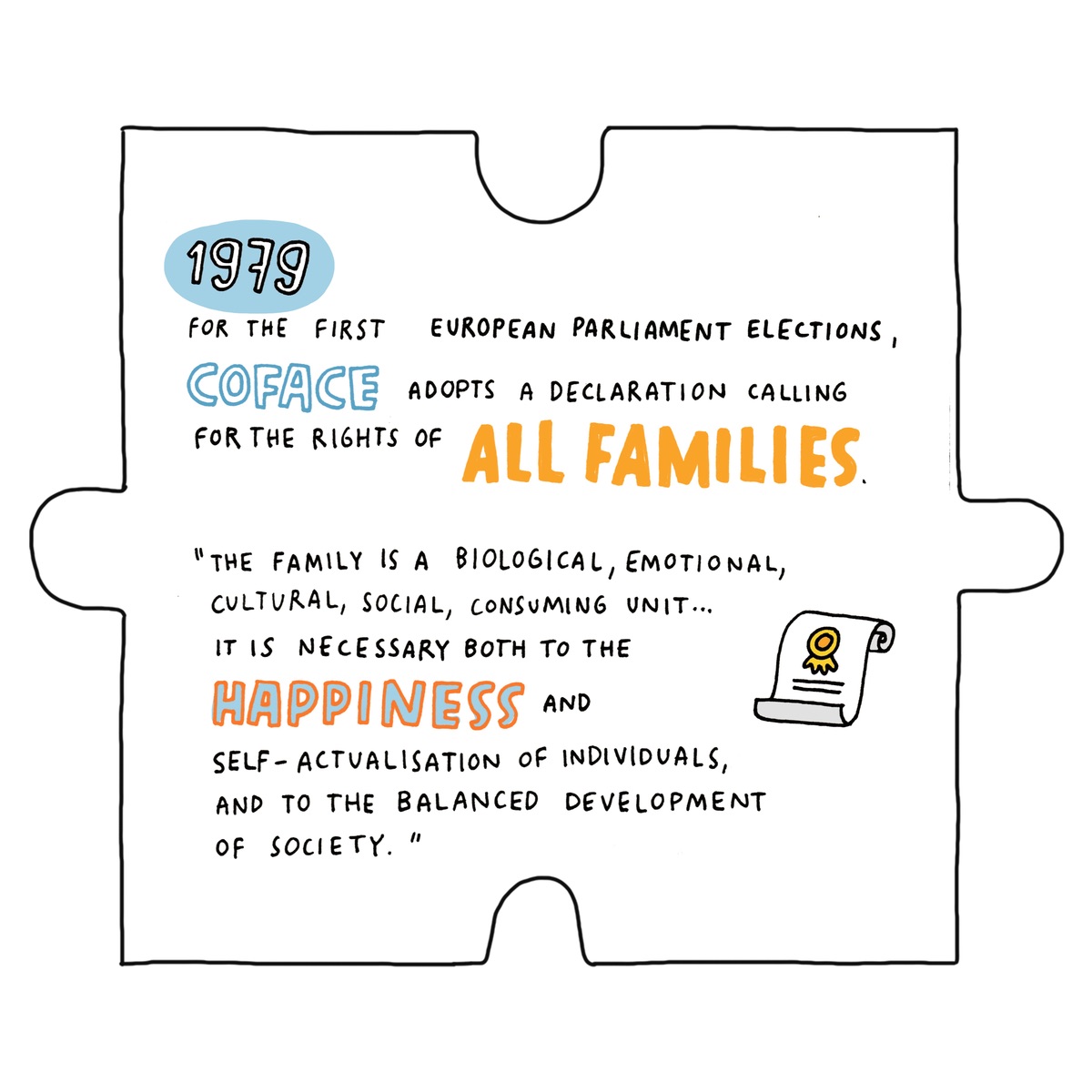 1979
For the first European Parliament elections, COFACE adopts a declaration calling for the rights of all families: "The family is a biological, emotional, educational, cultural, social, consuming unit… It is necessary both to the happiness and self-actualisation of individuals, and to the balanced development of society".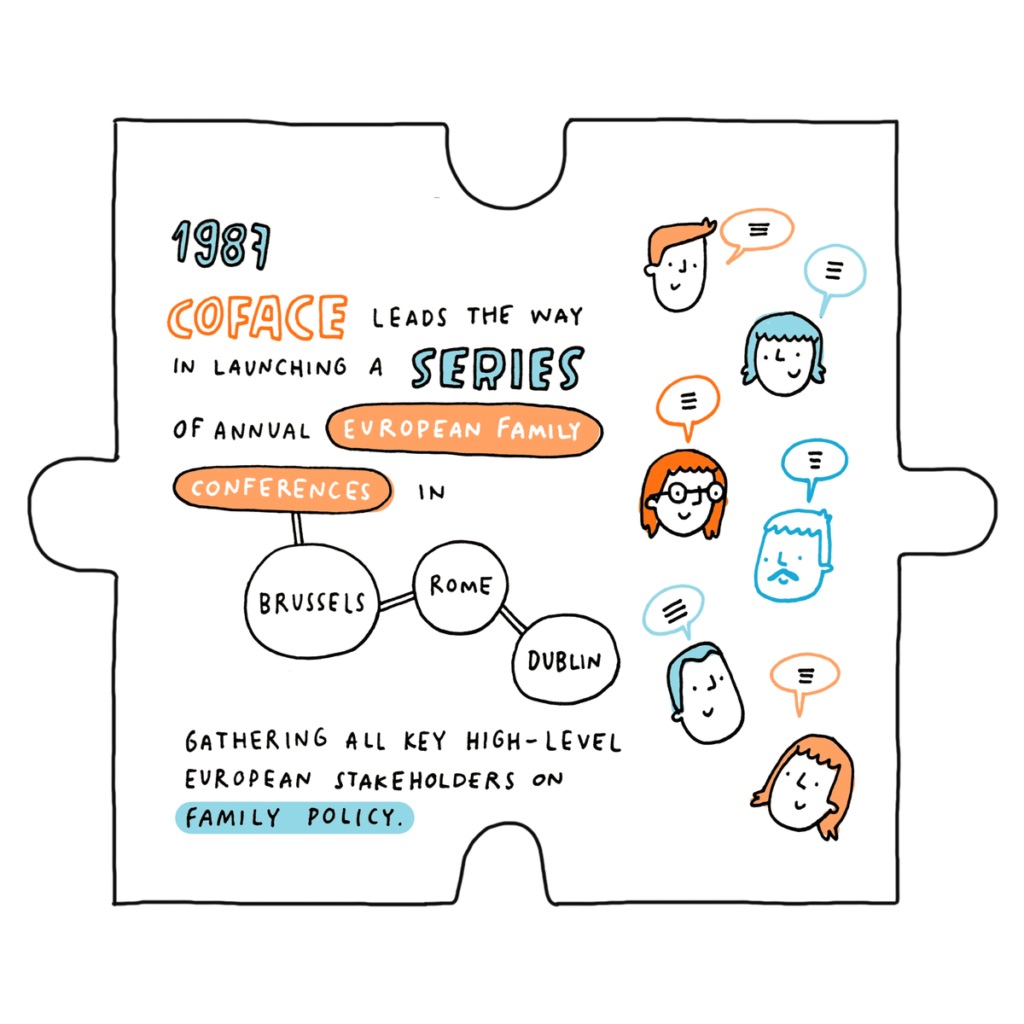 1987
COFACE leads the way in launching a series of annual European Family Conferences in Brussels, Rome, and Dublin, gathering all key high-level European stakeholders on family policy.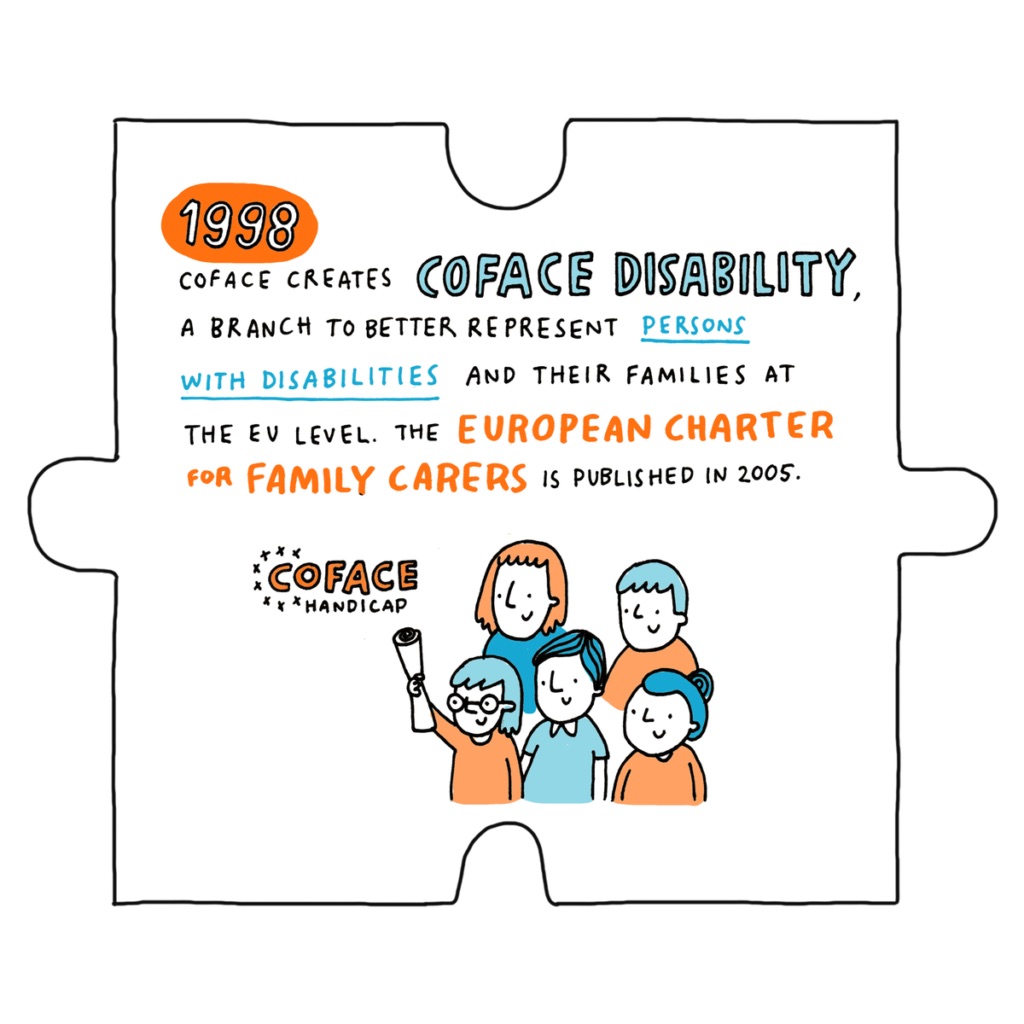 1998
COFACE creates COFACE Disability, a branch to better represent persons with disabilities and their families at EU level. The European Charter for Family Carers is published in 2005.
2005
COFACE sets up a European project on reconciling work and family life, with a focus on "Men in Families" and the need for men to be more involved in the care, upbringing and education of their children.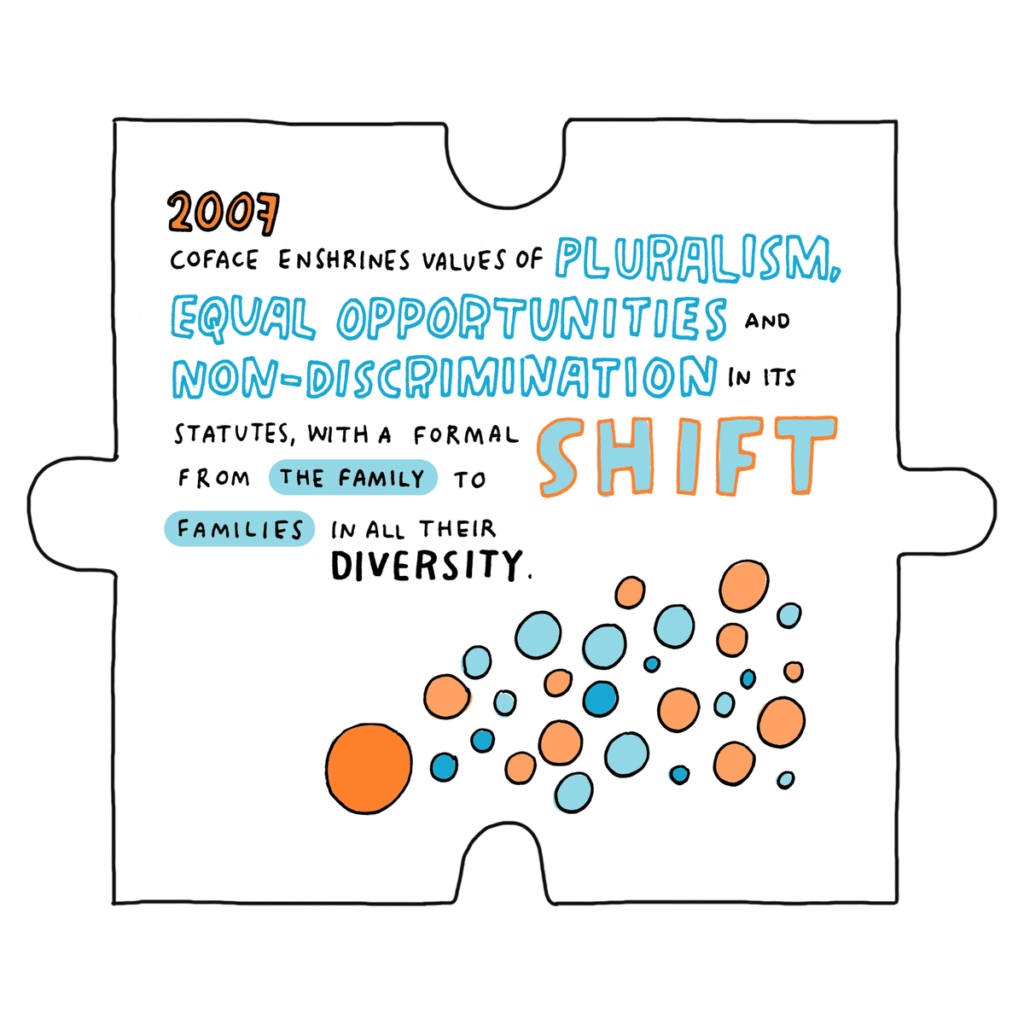 2007
COFACE enshrines values of pluralism, equal opportunities and non-discrimination in its Statutes, with a formal shift from "the family" to "families", in all their diversity.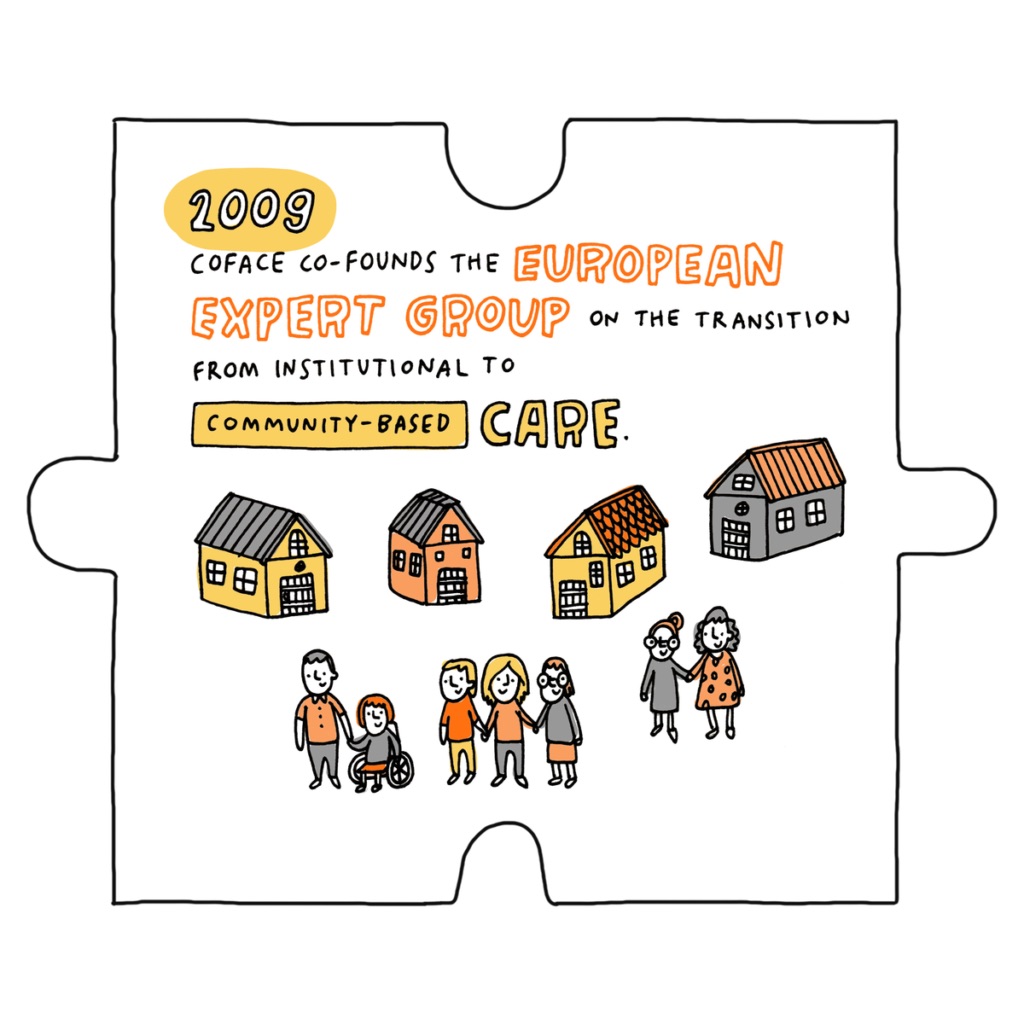 2009
COFACE co-founds the European Expert Group on the transition from institutional to community-based care.
2010
COFACE co-organises a European conference with Belgian Presidency of the EU on social inclusion of families, in the framework of the European Year of Combating Poverty and Social Exclusion 2010.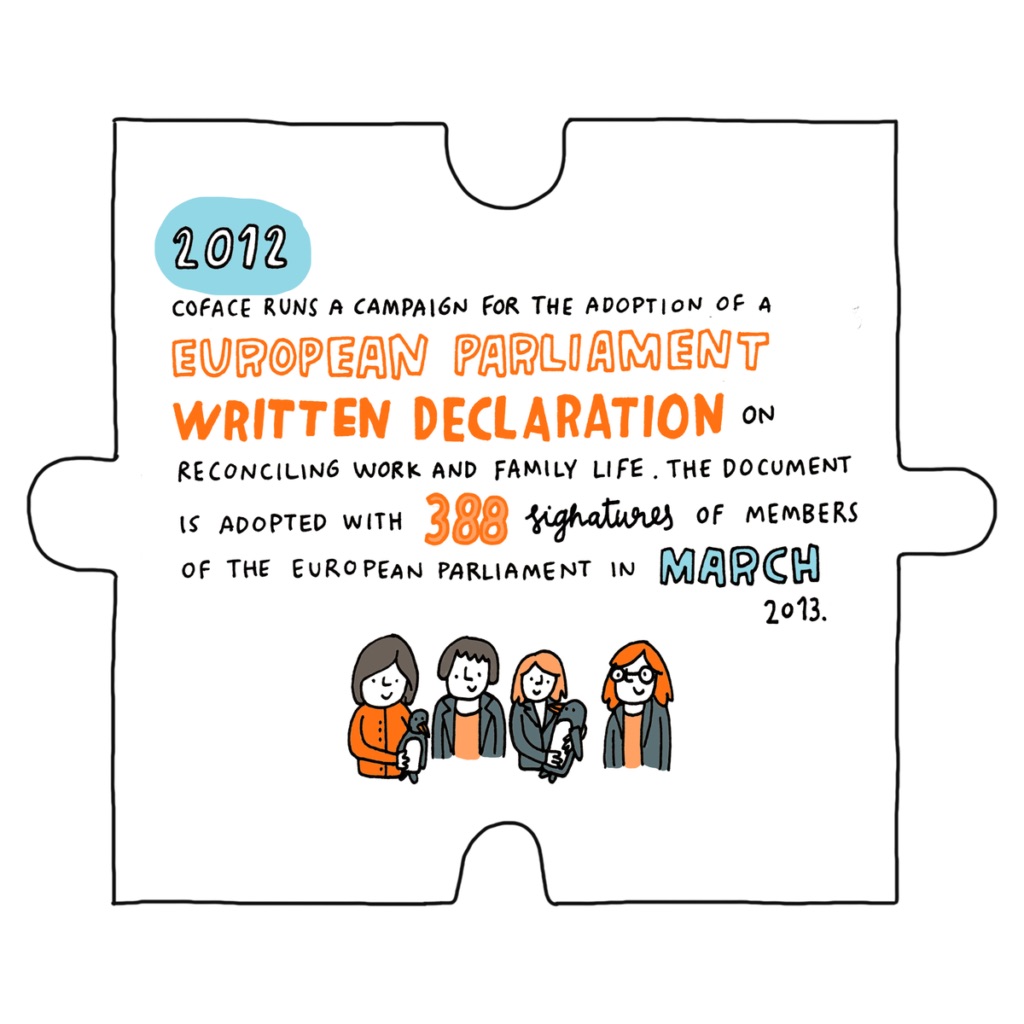 2012
COFACE runs a campaign for the adoption of a European Parliament Written Declaration on reconciling work and family life. The document is adopted with 388 signatures of MEPs in March 2013.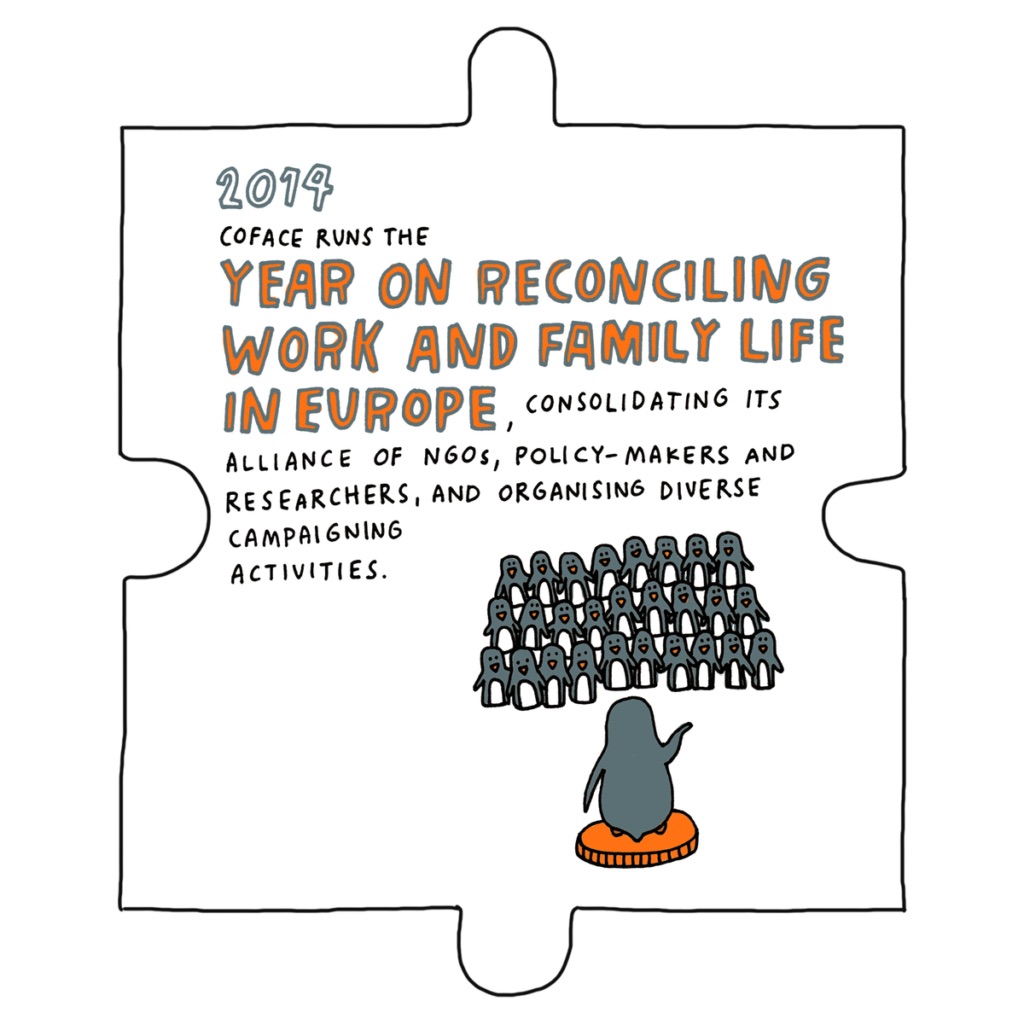 2014
COFACE runs the Year on Reconciling Work and Family Life in Europe, consolidating its alliance of NGOs, policy-makers and researchers, and organising diverse campaigning activities.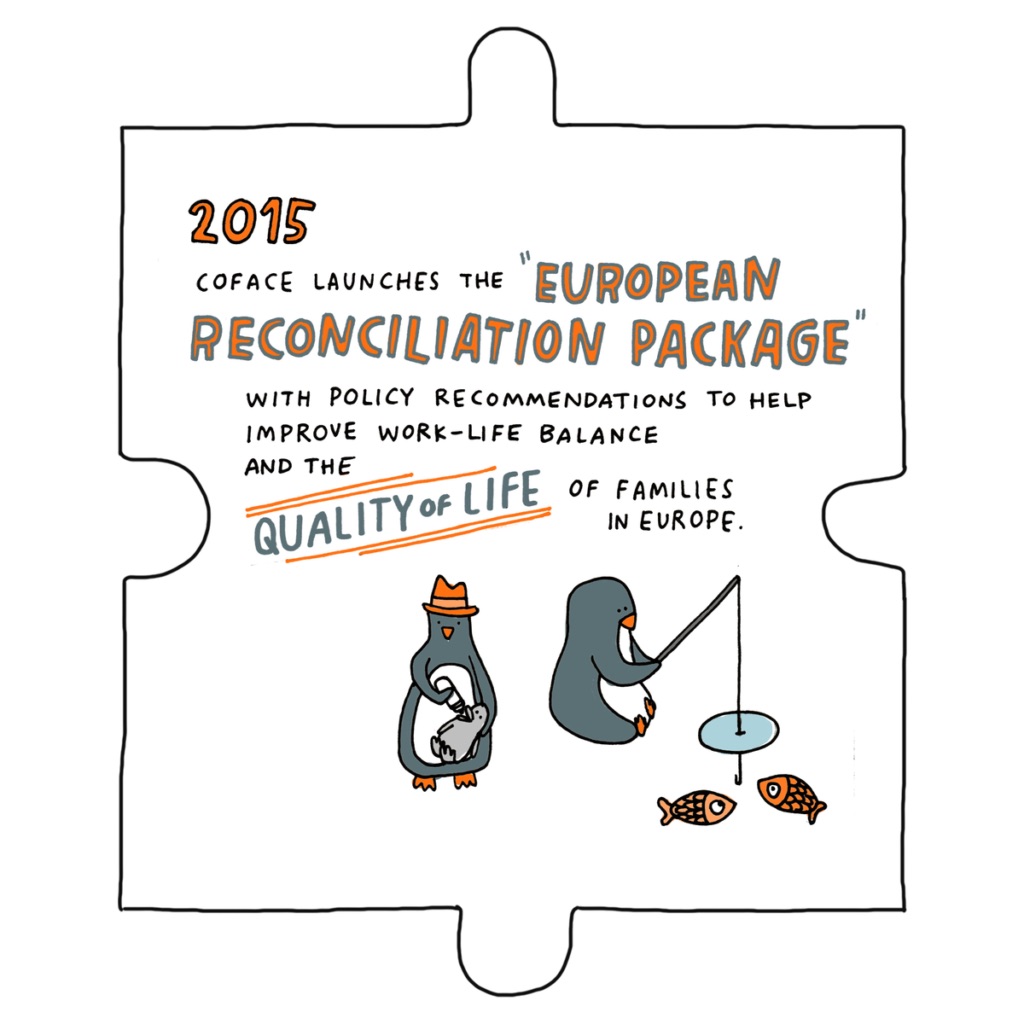 2015
COFACE launches the "European Reconciliation Package" with policy recommendations to help improve work-life balance and the quality of life of families in Europe.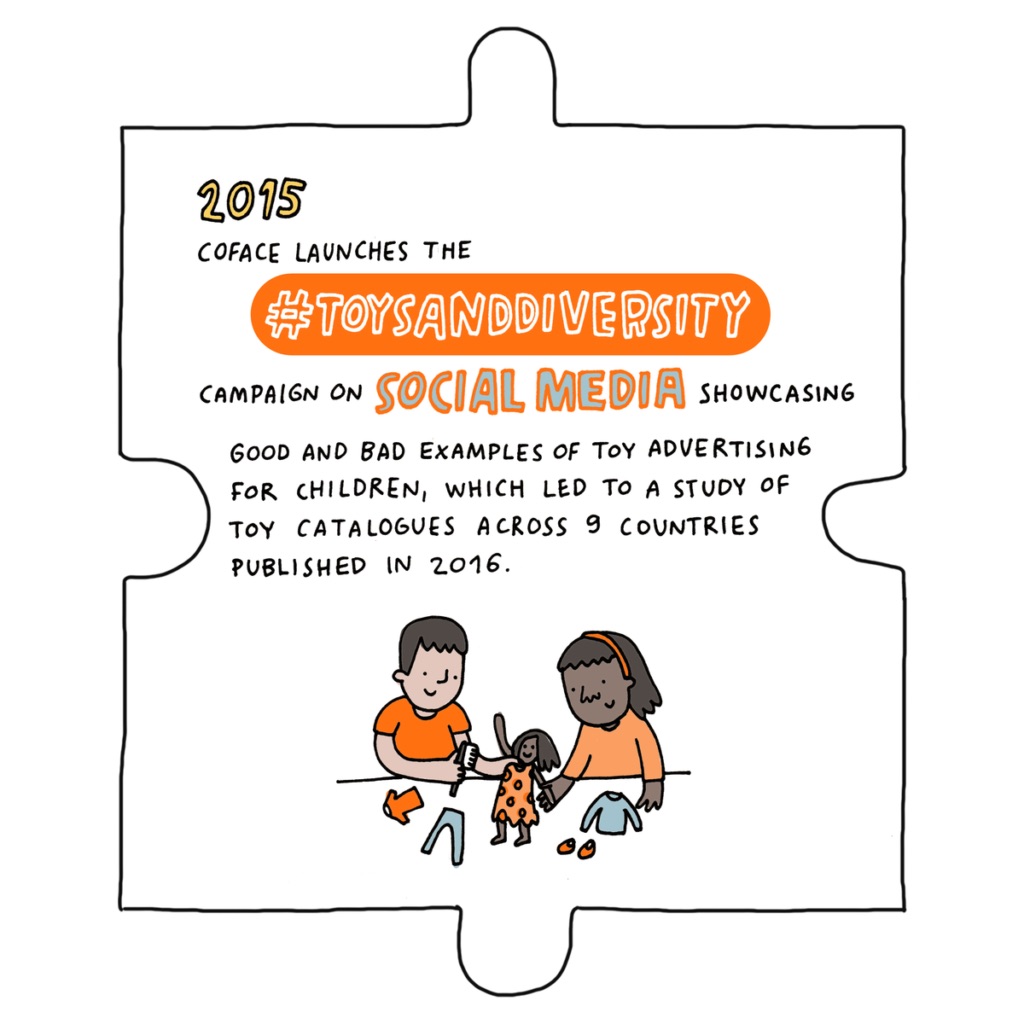 2015
COFACE launches the #ToysAndDiversity campaign on social media showcasing good and bad examples of toy advertising for children, which led to a study of toy catalogues across 9 countries published in 2016.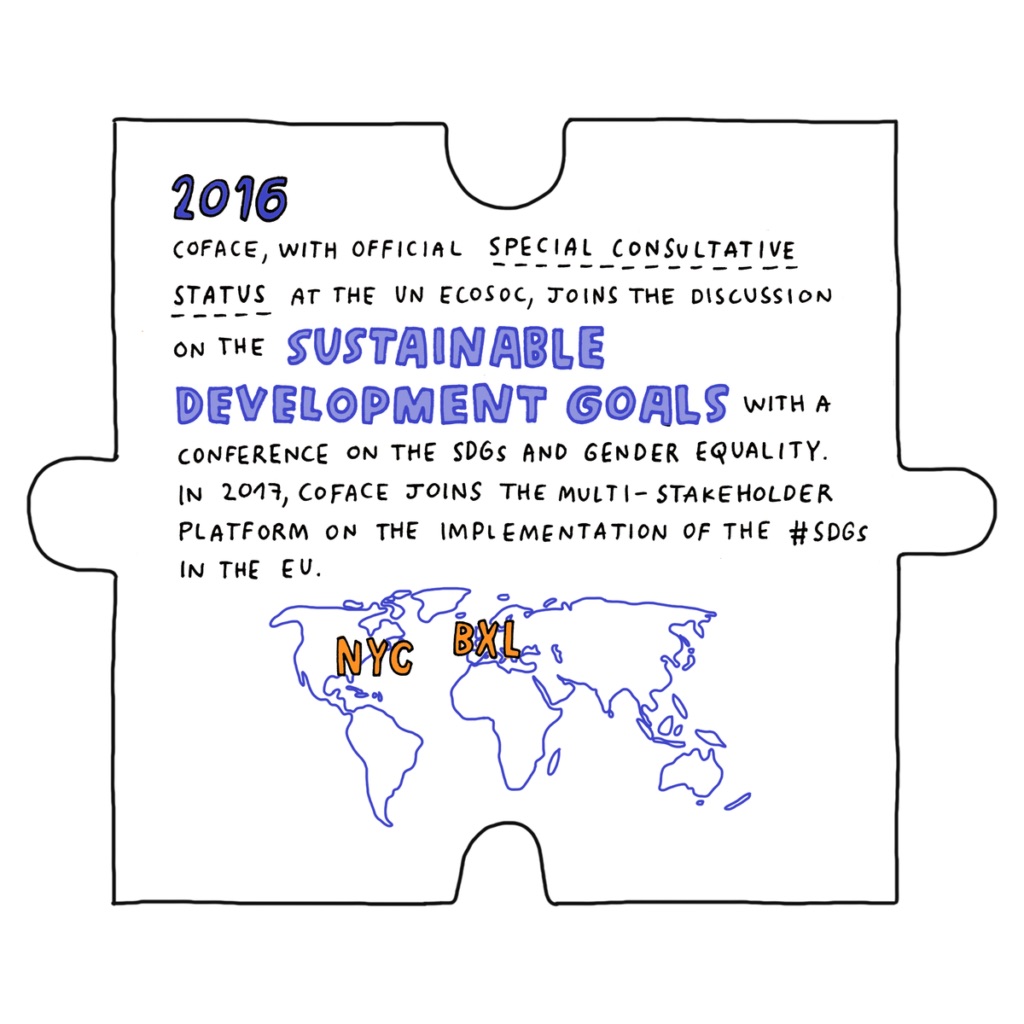 2016
COFACE, with official special consultative status at the UN ECOSOC, joins the discussion on the Sustainable Development Goals with a conference on the SDGs and Gender equality. In 2017, COFACE joins the multi-stakeholder platform on the implementation of the #SDGs in the EU.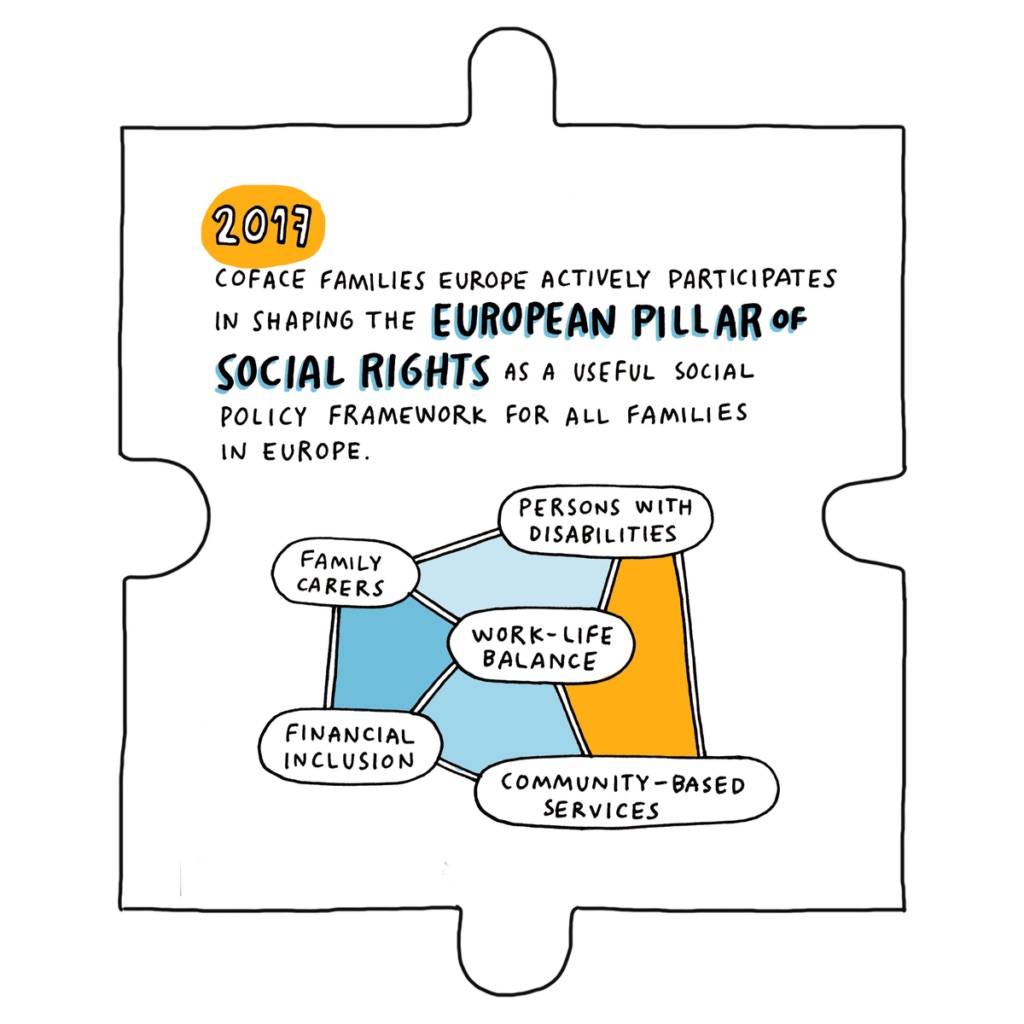 2017
COFACE Families Europe actively participates in shaping the European Pillar of Social Rights as a useful social policy framework for all families in Europe. Persons with disabilities, Family carers, Work-Life Balance, Financial Inclusion, Community-based services.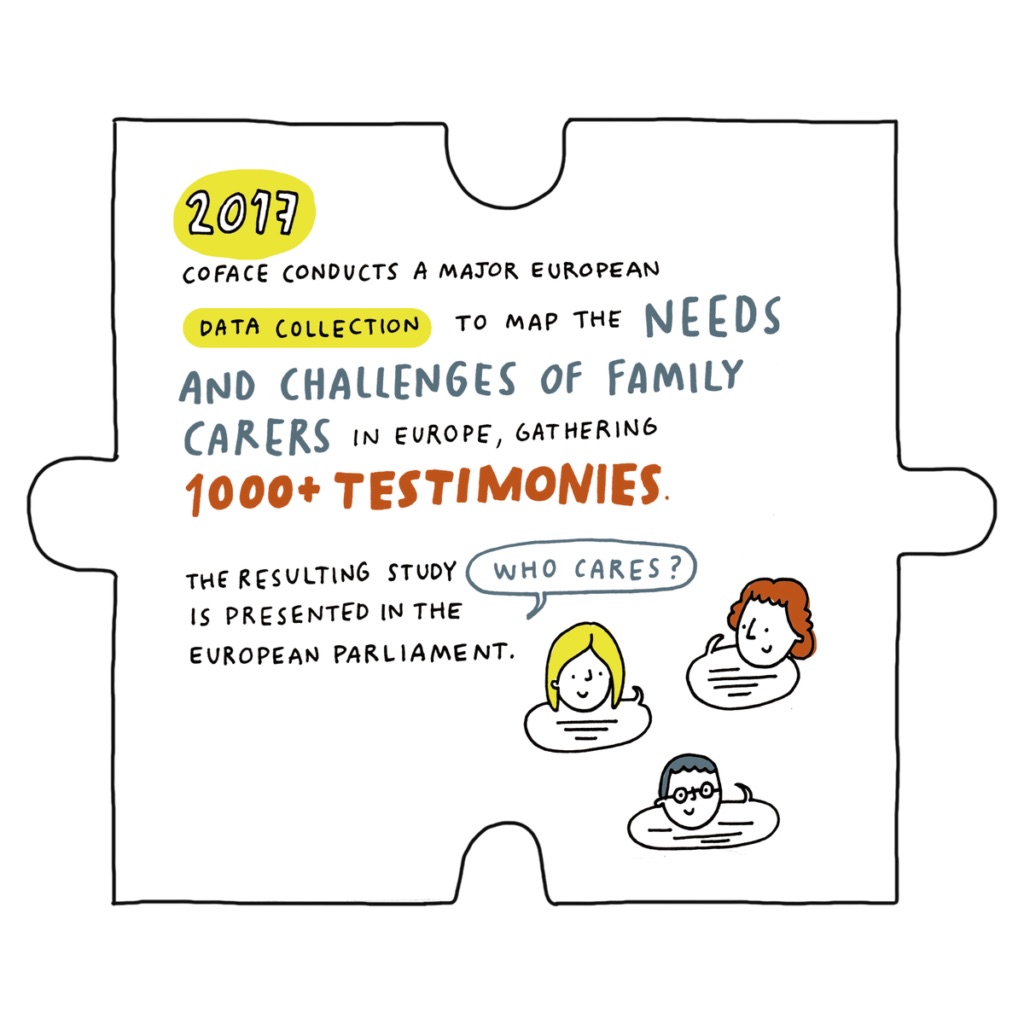 2017
COFACE conducts a major European data collection to map the needs and challenges of family carers in Europe, gathering 1000+ testimonies. The resulting study "Who cares?" is presented in the European Parliament.