The "Live Without Bullying" project, created by KMOP, organisation member of COFACE Families Europe, has been selected as one of the most impactful and scalable innovations in education in the HundrED Global Collection 2023. This international distinction comes to reward the most impactful innovations that are changing the face of education in a post-Covid world.
The 100 innovations selected for this year's global collection are impacting the lives of over 95 million students worldwide. The collection highlights the important role of teachers in education innovation; the continued need for students to develop 21st-century skills, including social and emotional learning; an increasing focus on student well-being and mental health; and equity in education.
"We are very pleased and honored for this distinction, which rewards our constant efforts to be close to every student, teacher, and parent by ensuring that all students should be free to go to school, learn and play free without the fear of discrimination, bullying, and violence of any form.", said Dr. Antonia Torrens, COFACE's Vice President, General Director of KMOP and founder of Live Without Bullying.
Live Without Bullying is an initiative of KMOP, based on an online counseling platform and mobile application, where young people and adults chat directly to trained and experienced psychologists so as to be assisted in incidents of school and cyberbullying. The counseling procedure is free of charge, anonymous and confidential, based on a person-centered, cognitive behavioral approach. Since 2015, Live Without Bullying has supported more than 30,000 children and adults. The programme is supported by the Greek Ministry of Education and has been evaluated by COFACE Families Europe as a Good Practice to confronting bullying.
HundrED is an international organisation specialising in K-12 educational innovation, with the mission to help every child flourish by giving them access to quality education. HundrED believes that education innovations can help us transform school systems and equip students with the skills to thrive as global citizens. HundreED's partners include international organisations such as the World Bank, OECD, The LEGO Foundation, and more.
Learn about the 100 brightest innovations in K12 education from around the world in the HundrED Global Collection 2023.
For more information about Live Without Bullying, you can contact KMOP at kmop@kmop.org.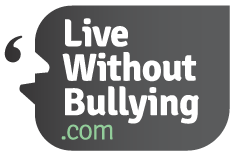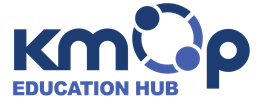 ---
Photo: ©pedrosala via Canva.com